Ottawa Wind Concerns
Ontario says OK for East Durham wind farm to kill at-risk fish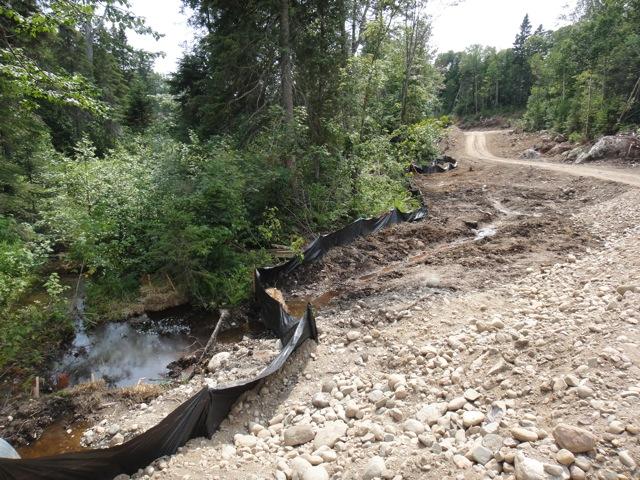 Photo courtesy LSARC: devastation of landscape and erosion into streams from Northern Ontario wind farm construction
What's a Redside Dace? Well, if you don't know, don't worry–it won't matter for too much longer.
One of the principal points made by the Appellant in the recent appeal of the East Durham wind power project  by NextEra, was the damage that would be done by construction and the alteration of natural waterways. The prime witness testimony was:
[1]           He [Wren] also reviewed the 2004-2005 survey by Streams Ontario for the MNR.  In Dr. Wren's opinion, the MOE "did not demonstrate due diligence in considering or evaluating sensitive fish and fish habitat in the project study area, with particular reference to the fish species Redside Dace".
[2]           In Dr. Wren's view, the sampling of the Saugeen River for Redside…
View original post 332 more words